Our Guarantee for a Successful Open House
Our Guarantee for a Successful Open House
Thinking of having an open house to get more prospective buyers to notice your property? Think you have it all figured out? Maybe, but just in case, read on.
It's common knowledge that a house that smells like cookies is a sure fire way to attract interested buyers and set your house apart from the normal smelling house a few streets over having their own open house. Of course, people being able to locate and find your Open House is a given.
I'm here to tell you folks, the days of lighting a Yankee candle that smells like baked cookies and just waiting for the people to show up one after the other are over. It just doesn't happen like that.
There should be a considerable deal of planning and coordinating to your open house.
I realize that there are many real estate agents these days who don't believe that open houses are an effective means to marketing and selling your home. I am not going to debate and engage that ideology for the simple fact that having an open house to market and sell your house is a proven and effective means to do just that. I have experienced this first hand on numerous occasions and I am telling you, it makes a big difference between your home and the numerous homes like yours that aren't having an open house. Year after year, the National Association of Realtors (NAR) shows in their annual report, Profile of Home Buyers and Sellers, that those who are looking to buy a home are finding theirs homes 10-15% of the time through open house events. While that 10-15% isn't necessarily a staggering amount, it is a significant amount of buyers. Keep in mind, this is only one tool a good real estate professional will use to market and sell your home for you in as quick a time frame as possible.
Before you have an open house, be sure to discuss some of these ideas with your real estate agent.
Market the Open House Event
Yes, this is an event. This isn't simply a day to unlock the doors to your house, have your real estate agent sit on the sofa with a book and wait for people to stroll by to see what it looks like on the inside.
People have to know about your open house event in order to get a substantial amount of traffic to walk through your front door. Everyone knows, real estate is based on numbers and marketing. If you get a piece of property in front of enough people, someone is going to be interested enough to pay a price you are happy with.
Other than the traditional method of putting out Open House signs in the area, balloons on the mailbox and front of the house there are a few other methods we use to make it more of an event to maximize your houses exposure.
Work with other agents
Talk with other listing agents who are helping owners sell their house in the neighborhood and make it a neighborhood event. It's all about the traffic. If there are multiple houses in the neighborhood that will participate, make it even more fun and interesting by making a game of it with punch cards and door prizes.
Community Events
Coordinate your open house at the same time as a local community event. This could generate more foot traffic to your home. This works great during community or neighborhood garage sales, grand opening of businesses or local sporting events.
Old School Marketing
There is no shame in using some old school marketing techniques. Door hangers is still an effective method for getting people to hear and spread the word about your open house. People who love where they live, want other people to know about it. Especially people who want their friends to move to their neighborhood and live close by them.
Internet Marketing
Internet marketing is a potentially powerful tool. We have been experts in internet marketing for the past 25 years. If you have someone who knows their way around the internet and knows how to effectively market your property through the internet, there are no other methods more powerful.
Posting your property on Zillow, social media channels like Facebook, Instagram, Pinterest and YouTube are all free and effective methods for getting potentially thousands of eyes on your property and then those thousands of people could potentially "share" your listing with thousands of other people. You beginning to see the potential here?
Think Outside the Box!
Just because everyone has an open house on Saturday and Sunday afternoons, doesn't mean you have to. In fact, I encourage you to switch it up a bit! Try having an open house in the evening hours, to showcase the sunsets, tiki lamps around the pool. Try having one on a Monday night during Monday Night Football and stage it as a tailgate party to get couples more involved. Thinking outside of the box is one way to separate you from the hundreds of other people all doing the same thing as one another.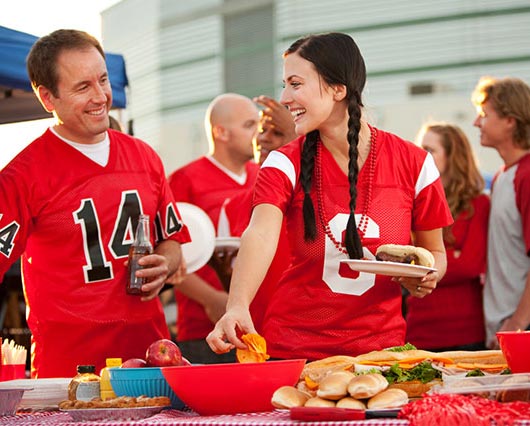 Educate Your Sellers
Communication is the key to any relationship, whether it is a personal or a professional one. As a seller's agent, we believe that setting the proper expectations up front creates the best experience for everyone involved. Be sure to explain clearly to your client that an open house is not a guaranty of a sell, especially on the day of the event. Make them aware of the possible dangers of inviting strangers into their home, by making sure any loose valuables are secured safely. Many times, during an open house event, a real estate agent may pick up a buyer for a different piece of property based on the needs and wants of that buyer. By setting realistic and clear expectations of an open house event, everyone should walk away feeling like winners.
Nosey Neighbors are the Best
You're sitting there at your open house, and the only foot traffic you are getting so far are all of the nosey neighbors coming by to look at the house and the updates they have been wondering about for months now. Some may see that as an annoyance and frustration, but you can use this to your advantage and turn it into a positive. All of those nosey neighbors can actually help you sell that house. When they go back home and run into their friends and talk on the phone, they will;l be talking about how great the "Johnson's" old home looks that is now for sale. They will be telling their friends and possibly even family members how they could buy the home and live close enough to hang out during the day and walk the dogs in the evenings together.
You may even consider having a neighbors only preview and start the Open House an hour early by passing out a few flyers to the surrounding neighbors as an invitation only.
Keep the Valuables Safe and Away
Unfortunately, not everyone who comes to an open house is there to see the house for sale, but to actually "case" the house for a potential burglary mark. Educate your seller about the importance and need to tuck and secure any valuables away that could easily "walk off". This of course would include, but not limited to jewelry, small family heirlooms, prescription drugs and of course, money.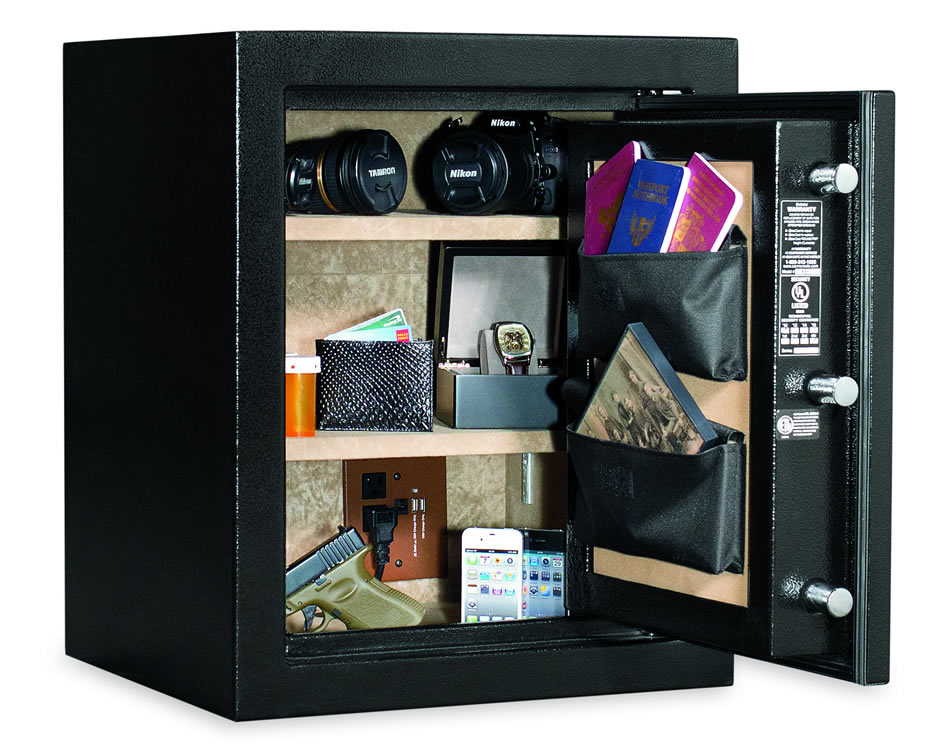 Get Those Digits and Email!
Sign in sheets may be good in a pinch, but how many times has a Real Estate Professional looked over their sign in sheet to see that some very famous people and cartoon characters were there at the Open House. Sadly enough, some people just don't want to share their information and of course some do it just to be silly.
Try being more creative with a door prize that will be giving away a day or two after the Open House or using an app to have the potential clients sign in and register with upon arrival.
Getting the visitors sign in information could turn them into a future client even if they do not feel a connection with the home you are currently showing.
Plan Ahead and Be Safe
Sitting at an Open House alone is not necessarily a bad thing nor is it unsafe. That being said, it may be a good idea to have someone join you for your Open House just to be there with you. Safety is always better in numbers. If you really want to be creative, bring along one of your favorite Lenders to join you in the event you so your potential customers can talk with and ask questions about their financing needs and situation.
This is your Open House and it could very well be the 2-3 hours you need to sale that house. Treat it as though it is going to happen and market it like it is the best house in the neighborhood.